Landscape Galleries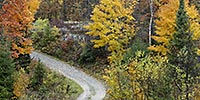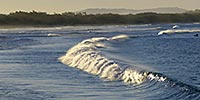 Canada
Ontario
Southern Georgian Bay Region
Summer
The Village at Blue's Mill Pond and new Westin Trillium House. (see the hotel's details on the Westin web site)
Georgian Bay Sunsets from Wasaga Beach
Views of Georgian Bay from Wasaga Beach, Collingwood and the Niagara Escarpment
Thornbury Harbour at dusk
Wasaga Beach Front Lifestyle - Georgian Bay
Old Baldy Limestone and views into the Beaver Valley
Fall
Hiking the Bruce Trail through the Loree Forest to Georgian Peaks.
Sunset views of the bay from Georgian Peaks.
Old Baldy in Fall Colours with views to the Beaver Valley.
Across the Beaver Valley to Meaford in Fall Colours.
Fall scenes from the Bruce Trail in the Pretty River Valley Provincial Park.
Fog bank off Collingwood in spectacular early morning light.
Early morning Fall light on Osler Bluff, Blue Mountain and the Intrawest Village.
Fall colours in farm country atop the Niagara Escarpment.
A chilly October Sunset at the Main Beach, Wasaga Beach.
Winter
Lake Huron
World renowned Lake Huron Sunsets - with Chantry Island - Southampton, Ontario
Muskoka
Western Canada - Alberta and British Columbia
Rockie Mountains
Yoho National Park
Jasper National Park
Rogers Pass - Glacier National Park
The Oakanagan
The Yukon
Mount Logan
Maritime Provinces
Nova Scotia
Prince Edward Island
Quebec
Magdalen Islands
The Gaspe Bay
Australia
New Zealand
Europe