Competitive Sports Galleries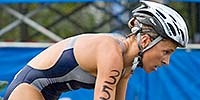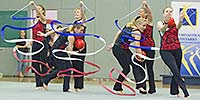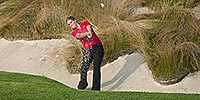 Swimming
jump to the Competitive Swimming Galleries ... including the 2008 FINA World Masters Swimming Championships in Perth Australia, 2007 & 2008 Ontario Masters Swimming Championships, Pan Pacific Masters Games, Noosa Eyeline Ocean 1000 ...
Triathlon Racing
Elysium Noosa Triathlon Australia - 6-Nov-2005
Conditions were wet and cooler than normal for the 23rd Noosa Triathlon. Visit the USM Events site for full results.
World Champion Emma Snowsill Wins her third consecutive Noosa Triathlon
Elite Swim Starts - Witta Circle loop
Elite / Open Men and Women on the Bike
Cousin David G. - Team "Bring On The Fat Lady" cyclist
Age Group and Team racers on the Bike
Start / Finish Area - including the sea of bikes and the weather
Collingwood and Wasaga Beach Triathlons
... coming soon ...
Wakeboarding
Village at Blue Wakeboard Festival - August 26th, 2006
Images from the Pro Wakeskate and Wakeboard Competitions on the Village at Blue's Mill Pond. Also see shots the new Mill Pond area and the recently completed Westin Trillium House.
Golf
jump to the Golfing Galleries
Rhythmic Gymnastics
Red Ribbon Competition - June 17th, 2006
Kalev Rhythm Alive Free Routine - the first place routine for Level 5 Free
Kalev Rhythm Alive "Bolero de Moulin Route" Routine - third place routine forLevel 5 Creative
Provincial Novice, Junior Open and International Junior routines
Awards
Kalev Rhythm Alive Team Photos
Red Ribbon Competition - June 11th, 2005
Midnight Waltz - Rhythm Alive Free Routine (plus some video!)
Mueve La Cadera - Rhythm Alive Creative Routine
The Rhythm Alive Team - with Mrs. Koop
Rhythmic Reunion 2004
A warmup performance ... by invitation only
Running
The Collingwood Running Company's Learn to Run 5km Race, held on the 24th of June 2007 on the west side of town. Photos highlight the event, Pat's first race. See the Running Company's web site for more details.
Tennis
Alex Chang and David Paul playing at the Craigleith Tennis Club